Fabio is owned and loved by Phyllis Justice of Justice Boxers. He will be shown in the US and in Canada.
Fabio, pictured above at 6 months of age. When he is ready, Fabio will be shown by Terri Dunning (pictured). We are grateful to Terri for all the help and support she has shown Phyllis.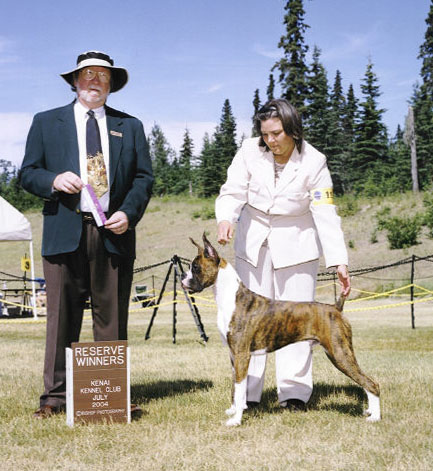 Fabio, pictured above at 7 months of age, winning his second RWD to a 5 pt major in the US.***FLASH*** Fabio wins WD & BOW at the Cooke Inlet Show for a 4pt (major) win!! He was just 8 months old.

Home