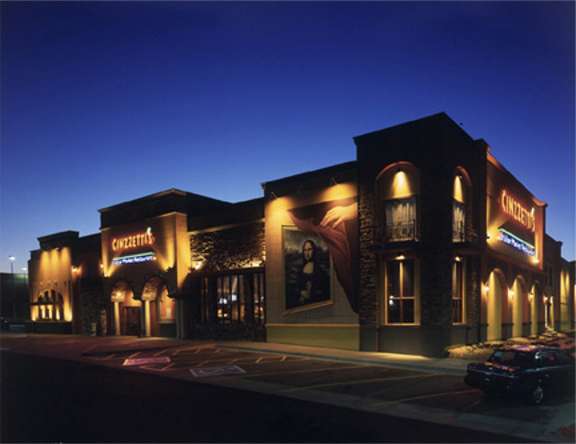 Now why on earth would we have to explain how to dine at an Italian Restaurant???
The reason is simple...Cinzzetti's is unlike any other restaurant you have eaten at before.
When you enter the nearly 20,000 square foot building, which has been transformed into a "Tuscany villa", you will be seated within one of our five unique dining rooms. Your server will take your drink order, which could include wine, beer, one of our frozen bellini's or already famous "Roma-Rita's". Now the experience begins...
You will find yourself roaming throughout a "piazza" where trained chefs are preparing fresh Italian food at 14 different counter stations. Up to 80 items on display, are yours for the sampling. Explore the various regions of Italy and experience the flavours of as many items as you choose, as often as you like. Your server will continue to offer you drinks, clean your table and offer you an after dinner specialty coffee or drink.
Don't forget to visit the bakers for desert or the gelato station for 12 flavours of your favorite ice cream.
This is Cinzzetti's Italian Market Restaurant where we say "Mangia Tutto" (Have it all).