Since when does anyone need an explanation on how to eat?
Since the new Cinzzetti's Italian Market Restaurant.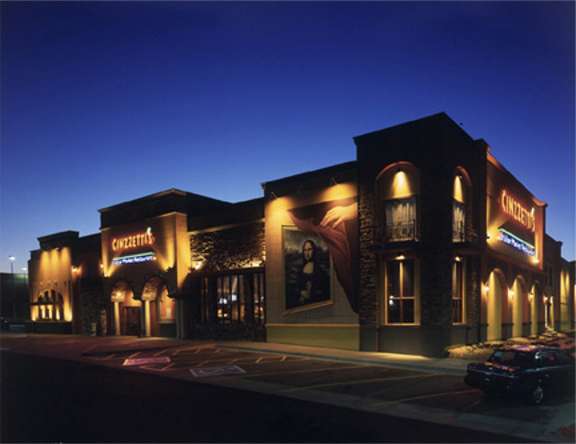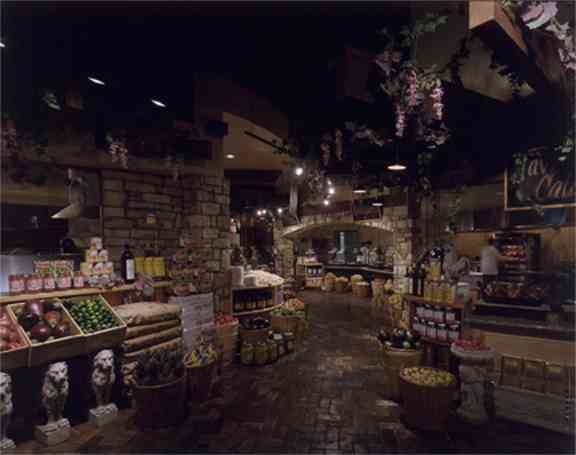 The Choice Is yours
And what choices await you. Once a table has been thoughtfully selected for you by one of our gracious hosts the experience that is uniquely Cinzzetti's begins. With a casual stroll back through the Piazza you will discover our highly trained chefs at fourteen different specialty cooking stations preparing more than 80 fresh Italian dishes right before your very eyes. Fresco
Love at First Sight
From the very moment you enter Cinzzetti's you will see that it is an experience unlike any other. Bello A True Italian feast for the senses. Imagine a moment of exotic retreat as you stand by our granite and cobblestone Piazza, a splendidly faithful recreation of a centuries old Tuscan Villa. Or admire any one of our five beautifully appointed theme rooms, each filled with the spirits of Italian celebratioon and romance. Amore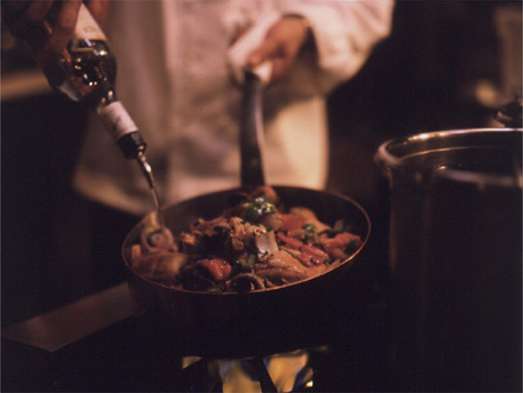 Truly Inspired
The food. Oh, the food. Alimento. Since there are no menu's at Cinzzetti's you are expected instead to let your senses guide you. And guide you they will. Once heightened your new found sense of smell will surely lead you to the Grillato and Rotisserie stations, where our fine chefs will have freshly prepared an aromatic Tuscan Spiced Rotisserie Chicken, a Grilled Polenta alla Fontina and perhaps if you're fortunate, a spicy Italian Sausage and Peppers. Not so easy to decide. Then explore. At Cinzzetti's it's not a problem. Perhaps a recommendation from one of our chefs. Beef Marsala? Twice- Baked Potatoes? Or possibly both. You decide.Contrare
Follow Your Heart
Or your stomach. Our one and only Pasta Station awaits where Italian- trained Executive Chef Roberto has some classic favourites for you to savour. Tangy Spaghetti? Or Penne al Rose in a tomato cream sauce? Be daring. The evening is still young. It is Cinzzetti's more distinct specialties that Chef Roberto will leave you speechless with. Try the zesty Gnocchi Tomato Vodka, the Farfalle Carbonara or the Lasagna Bolognese to truly experience the hon- oured skills Roberto honed at the famed le Cirque in New York.Migilare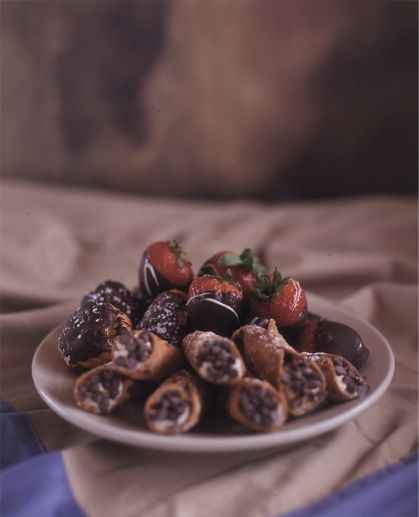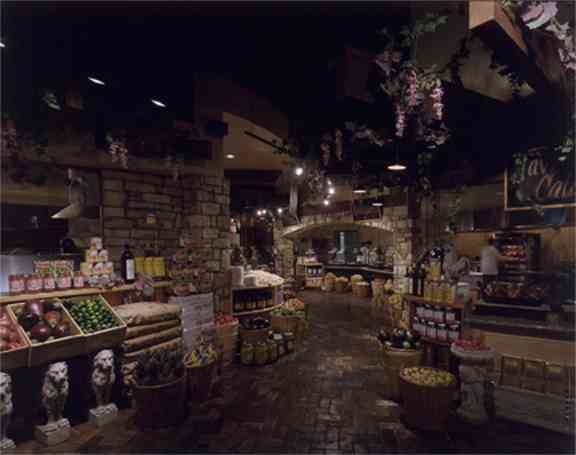 The Agony and the Ecstacy Decisions.
After choosing your favourites you may begin your journey back to your cozy table amongst grapevines and fountains to begin your taste of Italy. Along the way however you may be pleasantly distracted by the Antipasto Station. Fermata. Here you will find Marinated Olives, Sicilian Caponata Salad and a zesty Roasted Pepper Salad. How can you resist? Desiderio.
Non-Resistance
At Cinzzetti's you don't have to resist. The night is young, you feel no rush and the price of your meal doesn't change no matter how much you eat. Affretarsi. Enjoy your taste of Italy, and when the spirit or the aroma moves you, return to indulge yourself further. Spirito. A world of delectable cuisine awaits you no matter where you wander. from the Pizza Station, where you can experience pizza the only way it was meant to be , or the Pesci Station where Mussells Fra Diavolo and lightly- battered fried Calamari define the term mouthwatering. Or the Parmesan Station with it's sublime offering of Eggplant Parmesan. If Garlic is more to your taste then may we suggest the delectable Garlic- mashed Potatoes with Chianti Peppercorn Gravy from the Tivoli Calada Station. After all this is Cinzzetti's Italian Market Restaurant, where you can have it all, and all for one great price.Benvenuto.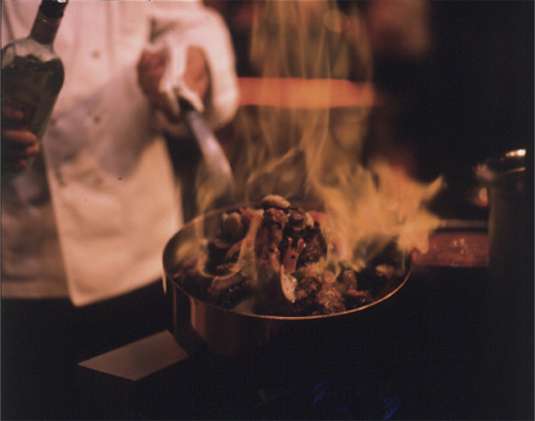 The Perfect Ending
At Cinzzetti's there truly is a perfect end to a perfect meal. Our Dessert and Bakery Stations will surely earn their reputations. How can you resist? And why would you? Perhaps it will be the Apple Blueberry Crisp that finishes off your extraordinary evening, or maybe the Strawberry Crostata? Why not try our house specialty, hand rolled Cannoli or for a lighter touch, our hand dipped Gelato. Whatever the mood suggests. Like any selection you make at Cinzzetti's it's up to you and it's all one great price. And if you can't find the room for dessert this time around, don't worry, we suspect we'll be seeing you again. Amore.